If you're still shopping for your kid's Christmas gift, here's a review that might help you decide easier, without having to undergo endless trips to the overcrowded Disney shops and way too busy malls.
It was rather easy for us to decide on a gift for our toddler as he had continuously been asking for a pair of pedals to attach to his little balance bike. As if that's the right solution to start peddling! But transitioning a toddler to a pedal bike can be a bit challenging, therefore for the past couple of months I went through an entire process of researching and testing the best available options. We went to a few bike shops and tried on several bikes, but I've also spent a few good hours each week in the online shopping world reading thousands of reviews and hoping to find the one that clicks. And then I found it: one bike they said it grows with your child.
As intrigued as I was, I started checking out feedback from people who already purchased one. But despite of being a young company, lots of happy parents' praising words pushed me to make contact.
Simon Evans of Irish company LittleBig Bikes is an engineer and cycling enthusiast who developed a great concept of a balance bike designed to grow with your child after spending time working in a bike shop. Here he observed how parents always came back getting a new bike each time for different ages.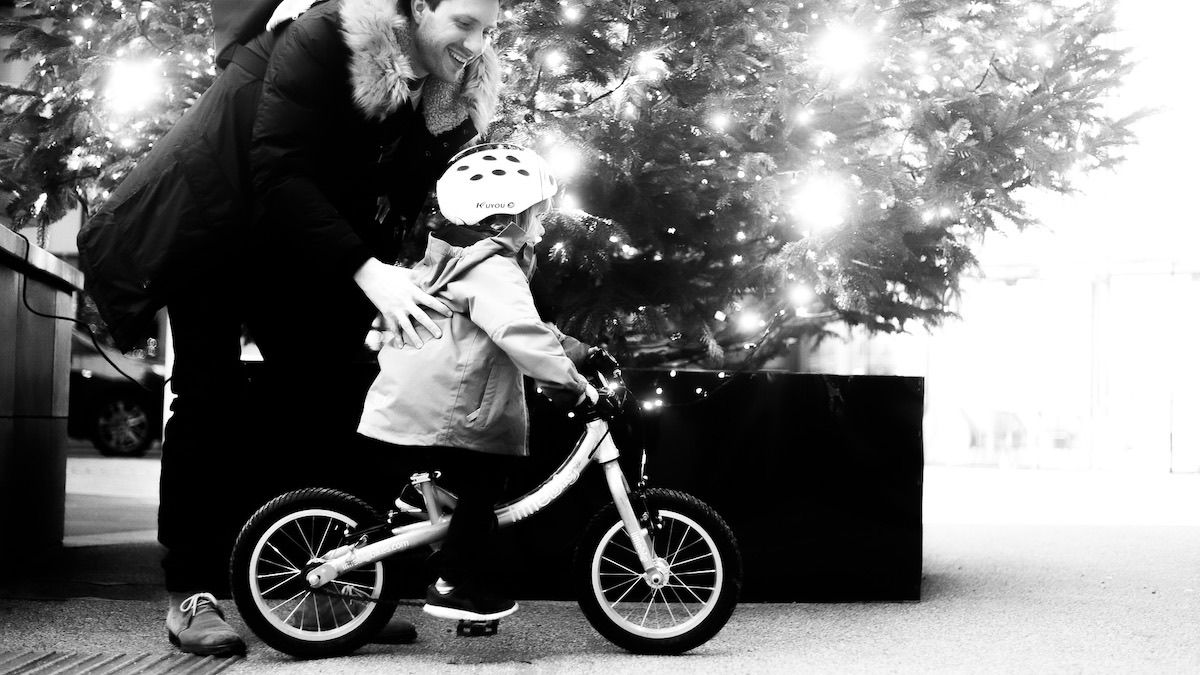 My other half Aly @allmumstalk already wrote a reviewing piece on the same bike (we are that thrilled about it!) and mentioned that our toddler's first balance bike was a good start, yet the lack of inflatable wheels made the ride uncomfortable once he was really confident in gaining speed. The LittleBig new bike came with proper air tyres and that's only one of the main reasons I wish I knew about from the beginning. It also took me less than 20 minutes to put it together while I have to say it's rather easy to change it from balance mode to pedals.
The bikes are designed & hand assembled in Ireland and they come with a sleek design and a great price attached if you consider the approximate 5 years investment. Therefore, that's my number one choice for a Christmas present if you haven't covered the bike chapter yet. It's one way to make the tiny humans' confidence grow while they become more independent and eventually, in my case, better riders than their own dad…
Next pit stop: Christmas tree shopping!