Towbar bike rack dream right here!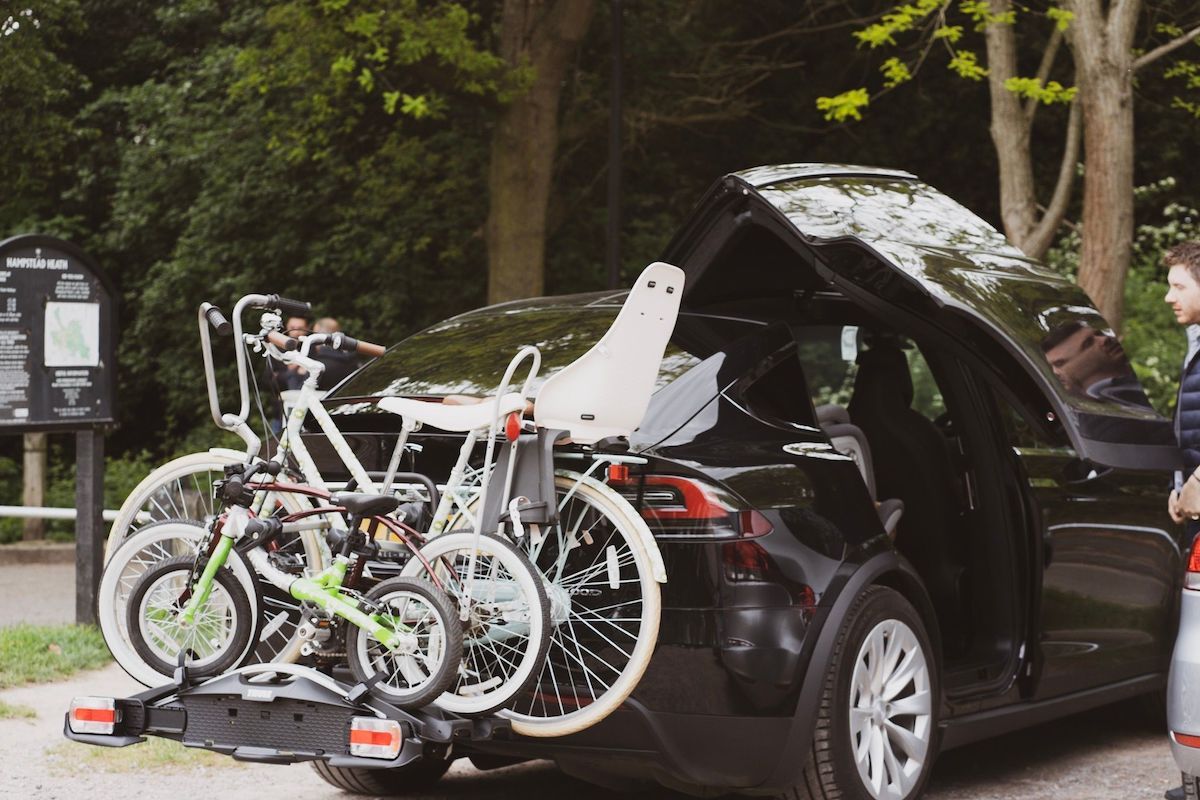 If you follow me on Instagram, you know what a huge fan of anything Thule I am. Last year I have been kindly given a Thule EasyFold XT 3 for a review and I've been using it ever since. I had an old bike rack on my previous car which can only be described in two words: not Thule!
This fully foldable, compact, and easy-to-use towbar-mounted bike rack for all types of bikes is absolutely brilliant! When I say all types of bikes, I really mean it! Check the photos below, find the 50 year old chopper and you'd know that's mine 🙂 Bulky, heavy and a bit rusty (shhh) but it fits like a dream in the bike rack. So does Aly's gigantic bike which comes with a huge basket – apparently her 'I can't live without' insta prop!
Here are some of my features of the Thule bike rack:
Fully foldable for convenient mounting, handling and storage – the way in which it folds is a big plus for when it's off the car and into STORAGE!
High load capacity enabling transport of e-bikes and heavy mountain bikes – Yes!!! Just check our bikes 😀
Easy mounting of bikes through detachable bike arms with lockable Thule AcuTight torque limiter knobs that click when optimal torque is reached – another feature which I love!!
Smooth mounting and adjustment of the bike rack before closing the tightening handle, thanks to the towbar coupling's initial stability
Ergonomic transport of the bike rack thanks to the integrated transport wheels and carrying handle – Aly can carry it by herself with absolutely no problem!
Pre-assembled, no tools required – the GENIUS part!!!
Lock your bikes to the bike rack and your bike rack to the towbar (locks included) – yes, they are included and it gives me more piece of mind.
You can find below a few photos from my first experience with the bike rack on our Tesla Model X.
You can find all tech behind the product on Thule website, but here are a few more details below that may interest you.